WHAT HAVE I FORGOTTEN? Pathworkings Digital Download
$12.99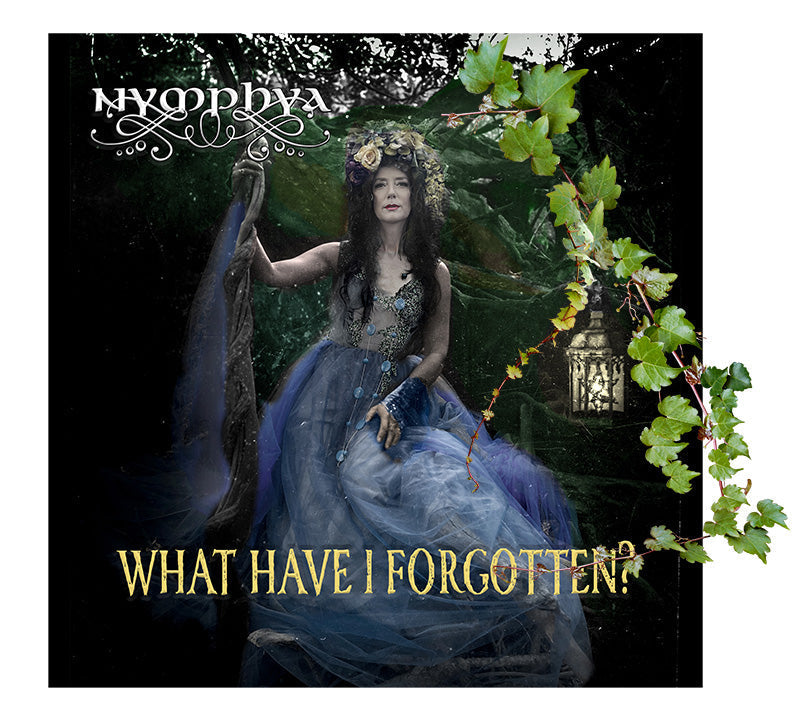 🌿 This hi res digital download of Nymphya's mesmerizing guided inductions from her WHAT HAVE I FORGOTTEN? book was recorded to surround you with her hypnotic spoken voice, accompanied with through-composed otherworldly soundscapes. To take your experience to a deeper level.
INCLUDES:
• 1 hour (7 total) of Pathworkings digital download in hi res mp3 
• Digital art card suitable for printing and framing -
$3 value | INCLUDED
• Nymphya | WHAT HAVE I FORGOTTEN? Wallpaper -
$3 value | INCLUDED
Be prepared to experience the immersion on a whole other level. . .  
(With ancient aulos, lyre, frame drum, hurdy gurdy, harpischord, harp, cello, Celtic flute, banjo, and dulcimer juxtaposed with the usual suspects of bass, drum, guitar and synth, Nymphya's music and lyrics from the companion album of WHAT HAVE I FORGOTTEN? will also enchant and transport you to other worlds.)
WHAT HAVE I FORGOTTEN? Pathworkings Digital Download

Description

🌿 This hi res digital download of Nymphya's mesmerizing guided inductions from her WHAT HAVE I FORGOTTEN? book was recorded to surround you with her hypnotic spoken voice, accompanied with through-composed otherworldly soundscapes. To take your experience to a deeper level.

INCLUDES:

• 1 hour (7 total) of Pathworkings digital download in hi res mp3 

• Digital art card suitable for printing and framing -

 

$3 value | INCLUDED

• Nymphya | WHAT HAVE I FORGOTTEN? Wallpaper -

 

$3 value | INCLUDED

Be prepared to experience the immersion on a whole other level. . .  

(With ancient aulos, lyre, frame drum, hurdy gurdy, harpischord, harp, cello, Celtic flute, banjo, and dulcimer juxtaposed with the usual suspects of bass, drum, guitar and synth, Nymphya's music and lyrics from the companion album of WHAT HAVE I FORGOTTEN? will also enchant and transport you to other worlds.)